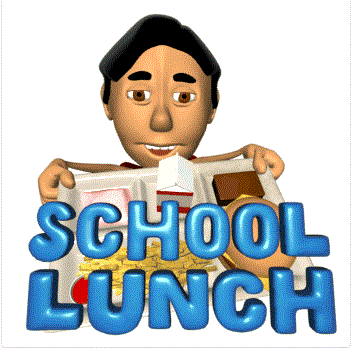 School Lunch: $2.25 Regular Paid Lunch .40 Reduced Lunch $3.25 Adult Lunch
Parents may send money with their student in an envelope, directly pay our cafeteria staff, or use the on-line payment system explained below. Thank you! Questions, please contact our cafeteria manager at 520.459.8798, ext. 5. Thank you!
ONLINE MEAL PAYMENT SYSTEM -
HOW IT WORKS
mySchoolBucks is your online portal to pay for your student's school lunches. Adding funds to your student's account is EASY:
FIRST: You will need your student's ID number to create an account. Please call or stop by the school office to receive your student's ID number.
Colonel Johnston Elementary School (K – 2) 520.459.8798
General Myer Elementary School (3 – 5) 520.459.8986
Colonel Smith Middle School (6 - 8) 520.459.8892
Once you have your student's ID number, go to myschoolbucks.com and create an account in the "Sign Up Today" area. If you have more than one student in the district, you will be able to make deposits for each child during your transaction.
NEXT: Make a payment. Acceptable forms of payment are: a credit card, a debit card or a checking account. Payments are processed using mySchoolBucks highly secure - encrypted website.
Please Note: Please allow up to 3 days for deposited funds to be available in your student's account (due to weekends, holidays, etc.)
FEATURES & BENEFITS Allows parents to pay for meals, track their student's cafeteria purchases, check balances, and view account info from anywhere, automatic low balance alerts, recurring payment options, securely fund your student's account via credit card, debit card, or checking account
Customer support available 1-855-832-5226